In a challenging aviation market, the global Air Charter Association (ACA) offers a vital network and environment for its operator members to keep the safety and service for clients at the highest standards.
We recently collaborated with Elit'Avia to support the transfer of a UK-registered Embraer Phenom 300 onto the 9H Maltese aircraft registry. As a G-registry operator, Air Charter Scotland supported Elit'Avia with the process of achieving an export certificate of airworthiness in a complex transaction.
Elit'Avia COO Iain Houseman said of the collaboration: "As a competitor in the same marketplace, it was especially satisfying to collaborate in this way."
The industry has experienced significant setbacks in recent years. Ian elaborated: "Aviation is constantly evolving, and we have endured significant disruption to every part of the administrative and management infrastructure we all took for granted. Being able to work with very supportive, competent and diligent ACA members such as Air Charter Scotland, who have the same goals of safety and client experience, has shown that collaboration and partnership are essential in a market experiencing considerable turmoil and consolidation."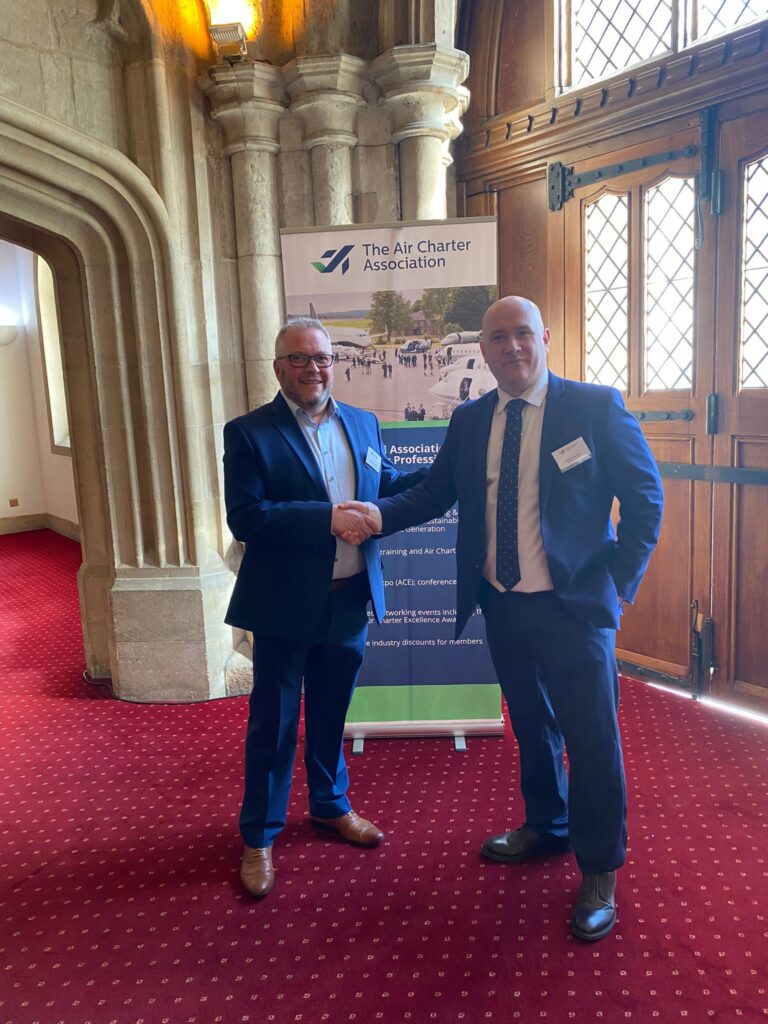 Gary Whitecunas, Director of Business Development at Elit'Avi, praised the project, saying: "We are very grateful to Air Charter Scotland's Commercial Director Derek Thomson and Richard Rooney, the Continuing Airworthiness Manager. Both supported us in the communications between the UK Civil Aviation Authority and Transport Malta."
Elit'Avia approached us to assist with the process of comprehensive research on the aircraft's records, including inspection and preparation for commercial operations. The collaboration achieved the goal inside three weeks, concluding a very complex administrative situation. We were proud to add our support to this project, and Our Commercial Director Derek Thomson said: "We were very pleased to support Elit'Avia with this project."
Business aviation is a great enabler, and collaboration, especially among boutique independent businesses, is an excellent way to drive our dynamic sector forward."
We are proud of our work ethic, and this collaboration reflects our company ethos. If you would like to create your bespoke private jet charter trip, contact our team. Call us today for a personalised consultation with one of our private aviation experts at +44 (0) 203 598 5392 or email us at info@aircharterscotland.com.
Private Jet photo credit: Daryl Cauchi